Anyiego Foundation founded a few years ago , is Nigeria's most independent, assertive charity organisation seeking to put God's love into action, by providing financial and material assistance, in terms of education, shelter and healthcare to orphans and also transforming the lives of less privileged persons and vulnerable children in Nigeria.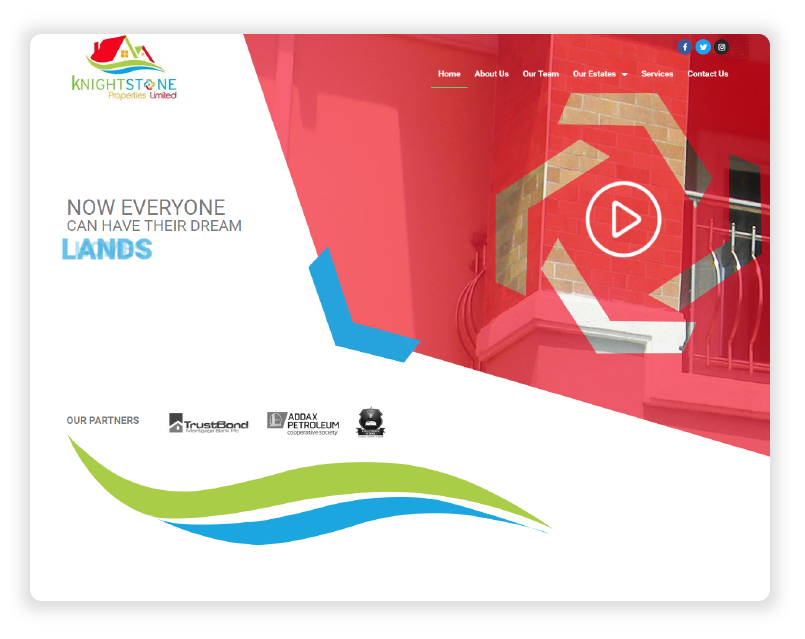 Knightstone Properties Limited, is a fast growing indigenous Real Estate and property development company that was incorporated in 2003. Knightstone Properties Limited with her years of experience in the Real Estate and Construction Industry has impacted positively in our host communities.
Saravoja Transport offers a wide range of Vehicles for hire, for Corporates and Personal Uses.
SEIC Limited provides innovative business support to small and medium scale enterprises across Nigeria in the area of Information and Communication Technology. 
The meatup cafe offers healthy options of chicken & beef shawarma, grilled chicken, turkey and fish with signature sauces. French fries, boli, fried yam, asun, popcorn, freshly made fruit juices, smoothies and lots more.
Birdie technologies Ltd is a modern technology company focused on providing surveillance consumer products and services. Our vision is to provide our clients with the most advanced products available in surveillance today. Our mission is to provide an impeccable level of pre and post sale service and support to our clients.
Mr Garba
|
Owner Meatupcafe
Professional finishing coupled with timely delivery.
Digiplanet delivered our web project swiftly and efficiently. Great work.
Mr Chisom
|
Orange Academy Boss
Digiplant help us set the pace with our e-learning platform. Now we train students from anywhere on the globe.
Mrs Shade
|
Marketing Specialist
I recommended Digiplanet to my company and they made me proud. They made great designs and videos that helps our marketing efforts.
Bookey Gold
|
Fashion Seller
Excellent designs from Digiplanet. Speedy work.
My idea was delivered exactly how I had thought about it. Digiplanet listened and delivered.
Tricia
|
Foundation Owner
Digiplanet delivered my web project in the very finest way possible. It was super fast and beautiful. Great experience I must say.